Hello,
We are trying the Right Click Tools.
Since some times, we have slow down into the console.
Today I decided to launch a procmon to see what's going on.
For a lot of actions into the console (maybe all) like switching between collections, there are calls to a missing DLL :
C:\Program Files (x86)\Recast Software\Recast RCT\AdminUI.UIResources.resources.dll
This DLL is not present. We have an other installation on an other server, the DLL is missing too.
I uninstalled Recast tool and the console is fast again ; do you know what's the problem ?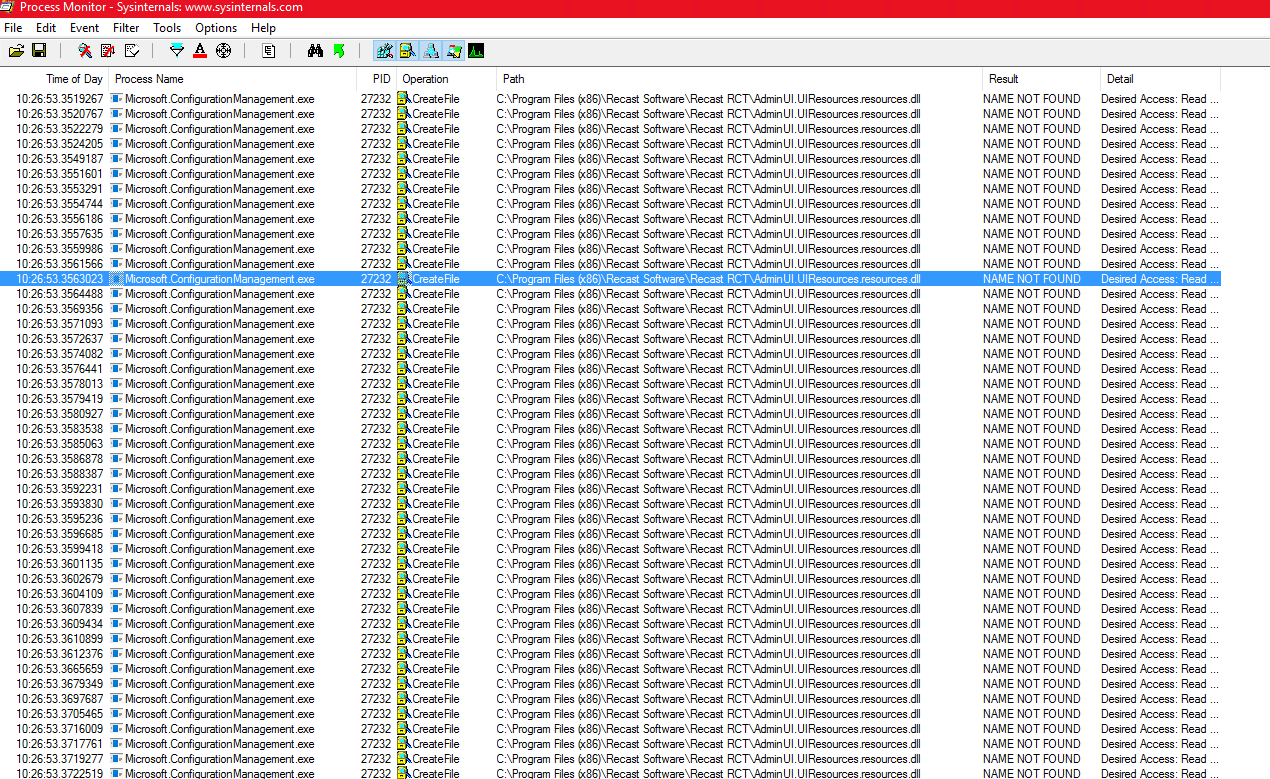 Thanks.
Best regards,
Thomas